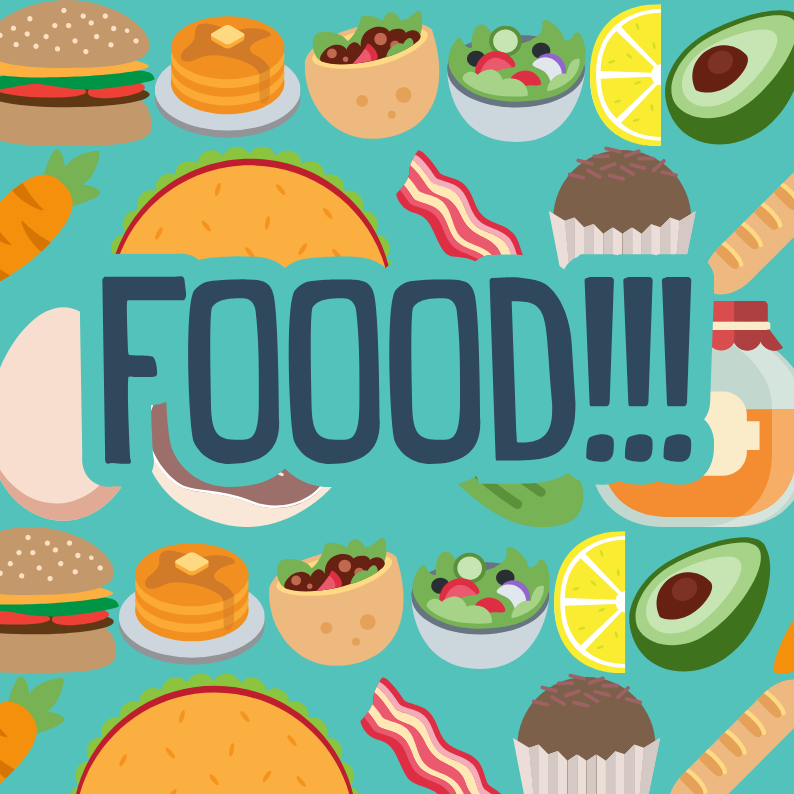 WORLD FOOD DAY, Rubicon Style PLUS a food recipe from our in house chef!
As we move further into the final quarter of the year we take a break from property and want to celebrate world food day and our love for food! The Rubicon team have shared their favourite foods and why they love that type of food.
Amanda our owner, first came across thai curries when working in Hong Kong and was introduced to them by her husband. Amanda says she loves the mixture of flavours such as sweet and sour tastes.
Our Sales Director, Paul, says his absolute favourite is spaghetti lobster. Paul was taken out for lunch after buying his wedding suit on Saville row and since then he hasn't tried anything better. Sticking with the sales team, Kieran swears by the classic Indian dish, chicken tikka masala. He says he cannot the resist the creamy texture and perfect balance of spice.
Our Fine & Country Marketing Coordinator and very talented cook, Alexander has stuck with British tradition and says he cannot resist a beef wellington (if cooked correctly!). Alexander loves beef generally and says nothing gets better than a good beef wellington in a classic English pub in the winter months.
Given Alexander's love for British classic he has shared with us his recipe for homemade beef wellington. Make sure you have a look at this!
500g wild mushrooms
10g chives
10g flat leave parsley
100ml white wine
100ml chicken stock
Juice of half a lemon
750g Beef fillet
8 slices Parma ham
2-3tbsp English Mustard
500g ready-made puff pastry
Flour to dust
2 egg yolks
50g butter
Olive oil
Malden sea salt and pepper
Method
For the Beef Wellington, finely chop the chives, parsley and mushrooms and fry along with in the butter, season with a good pinch of salt and pepper. After 2-3 minutes poor in the lemon juice followed by the white wine and chicken stock. Continue to fry the mushrooms on a medium heat for another 10 minutes. The juice should by now have gone, however, if there is any remaining, sieve the mushrooms and fry for another 2-3 minutes before setting aside.
Season the beef fillet (which should be out of the fridge for at least 1 hour before cooking), with good pinch of salt and pepper and drizzle with olive oil. Heat a frying pan on a high heat and the fry the fillet for 30 seconds on each side. Remove the filled, set aside and then brush the mustard all over it.
Lay a sheet of cling film on a work surface and place the parma ham on it, ensure they are slightly overlapping. Then spread the mushrooms over the parma ham and place the seared beef in the middle. Tightly roll the mushrooms and parma ham around the beef to form a barrell shape. Twist the ends of the cling film to secure and place in the fridge for 20 minutes or so.
Roll out the puff pastry on a floured surface to a large rectangle, approximately half a centremetre thick. Remove the cling film and place the beef in the middle. Fold the ends over the beef and wrap the pastry around the beef, removing any excess pastry. Brush all over the pastry with egg yolk, then clill for another 15 minutes. Lightly sear the pastry and then brush again with more egg yolk.
Heat the oven to 200C – cook for 20 minutes and then lower the oven to 180 and cook for another 15 minutes. Set aside for 15 minutes before serving.
Charlie, our sales specialist and Alexander's rival in-office cook cannot resist Mexican food. From carnitas tortillas to carne asada there's nothing Charlie would swap for Mexican delicacies. We are very excited to see what Charlie comes up with for the next in-office lunch to see if he can trump Alexander's up-market chicken sandwiches.
Our lettings manager, Lucy declared her love for sushi and Japanese delicacies such as prawn tempura. Lucy said that her love for Japanese food was because she could enjoy the fresh flavours whilst keeping it healthy. Chris, our lettings negotiator also goes down the Asian path for his love of food. From his time travelling Chris now cannot resist a massamum curry from Thailand however admits it's hard to replicate the quality and style that he experienced in South East Asia.
Finally Laura, our accounts administrator has a huge soft spot for seafood. She says mussels in chilli and garlic are her absolute favourite.