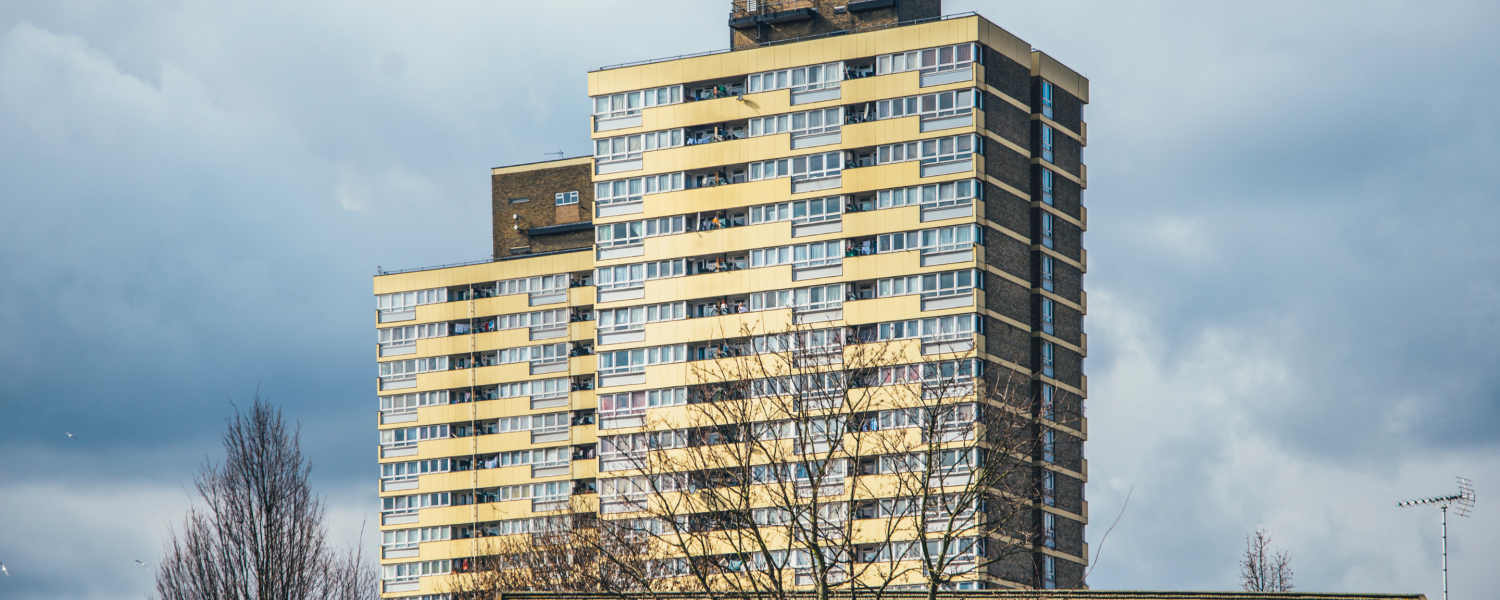 UK Flat Owners Cannot Sell Their Property Due to New Regulations
In 2017 there was a fire in Grenfell Tower and this event caused the death of 72 individuals. The fire broke out because flammable materials were part of the building's construction. To prevent this tragedy from happening again the authorities are trying to evaluate the existing buildings and the materials used in their construction.
As a result, banks and building societies require new documentation that helps them determine if the building in question has any flammable materials in its construction. You can gain evidence of an external wall survey by acquiring the ESW1 certificate. This document then proves that the flat you are selling is in a building that is not constructed from flammable materials. 
However, even though this law intends to prevent tragedies in residential buildings there is a downside here. The problem is that many buildings do not have this certificate and the homeowners in the building cannot sell their flat.
When homeowners approach the real estate market, they have to get their paperwork in order before they can sell their property. Since the mentioned fire occurred, part of this documentation is the ESW1 certificate. But many buildings do not have this document and this prevents the homeowners from selling their flat.
To make things worst the inspection that can award this certificate cannot do all the assessments at once. That is, it can take a couple of years before a building is assessed even though the request is made. This blockade is causing problems for the homeowners because they cannot sell their flat before the certificate is given to the building.
Practically speaking that means that thousands of people cannot sell their flats and some of them have to wait for years before they can do it. If you were thinking about selling your flat consider yourself lucky because now you know what you have to check before you go to the agents and banks.
Since 2017 there were many examples of people that found a new home for them and their family and got all their paperwork in order only to find that they cannot sell their property. Not only that, but many also discovered that their building will be surveyed in a couple of years and there is not much they can do about it.
This setback does not affect all people equally. If you live by yourself it may not be a problem since you have enough living space. Now, imagine that you are a family of five and your children grew up and the flat you live in is too small for the entire family. Then you go to a real estate agent looking for new and bigger accommodations and you discover that you are stuck in the same flat for the next couple of years. This can be highly frustrating for the entire family.
The certificate is required by banks and mortgage givers, however, if you find a cash buyer you do not have to provide it. But there are not many of us that can cash out the price of an entire home. Most people have to get a mortgage for their house but without the paper, they are stuck in limbo until the inspection makes the necessary assessment.
On the other hand, risk-averse surveyors sometimes cannot assess what construction materials were used in the building's construction. Then the management company cannot give the certificate either because they are forbidden by law or they do not want to risk their business if something goes wrong. 
This situation needs to be resolved quickly because it will put a lot of property owners in a selling blockade. Something most of us would not appreciate at all. For the time being, we need to wait until a better solution is found.