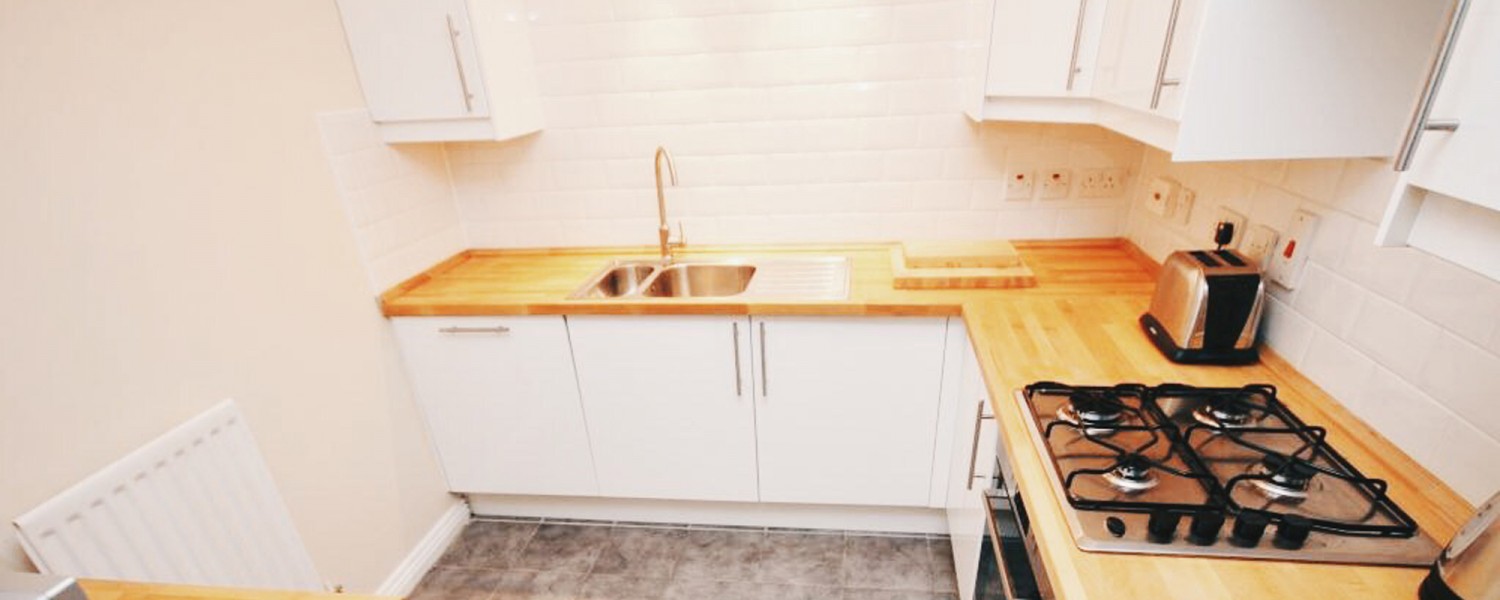 Top 7 Mistakes Homeowners Make When Preparing Their Property For a Viewing
Did you know the bullet-proof way how to increase your property's sales/rental price and accelerate the time period on the market?
The keyword here is Home Staging, i.e. preparing your property in a way that emphasises presentation and appearance for potential buyers/tenants.
We've compiled a list of home staging related mistakes that can jeopardise the process of selling your house. Make sure to follow our guide to avoid them and have a smooth and quick sale.
Also take a look at our transformation pictures of a property that we jazzed up ourselves recently. The results are simply stunning, aren't they?
So without further ado, let's get started!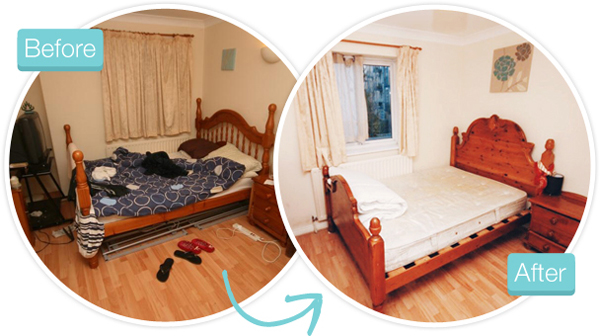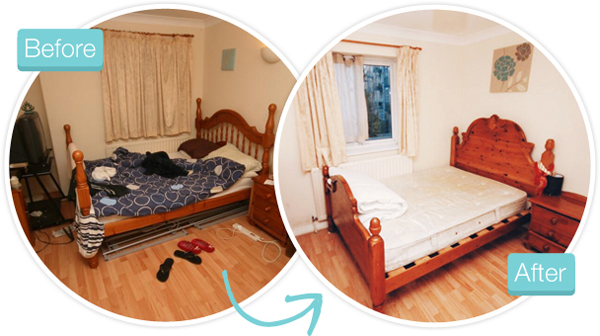 1. Leaving too much furniture and general clutter
The property should look clean and spacious, so clutter and unnecessary items on display can make it look untidy and even dirty.
2. Not taking care of bad smells
This is a huge priority! Buyers will see any odours (even pets and food) as bad hygiene and something they might not be able to fix, so it will probably be a deciding factor.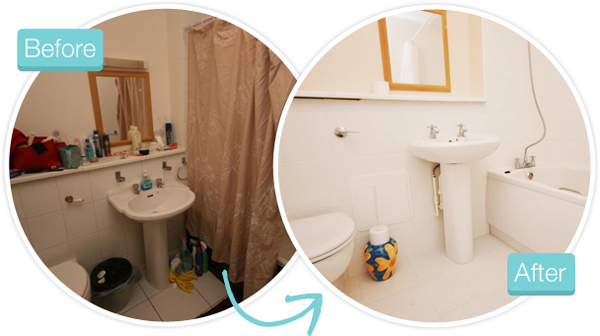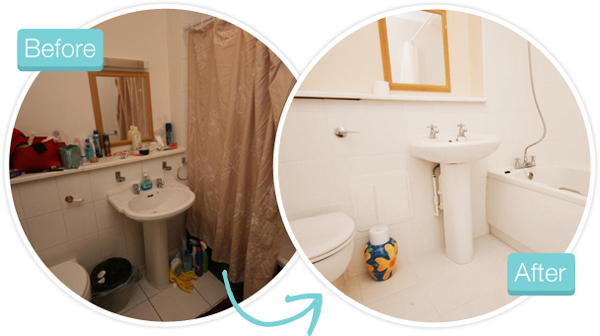 3. Leaving personal pictures or objects, especially if controversial – religious, political, offensive, etc.
Just like with the painting, the same principle applies to objects. It's important to leave on display only what will add value to the space. Personal objects might make buyers feel like intruders and, depending on the nature of said objects, can actually be offensive and discouraging.
4. Keeping curtains closed
This can make your property look dark and small, so the best advice is to leave your curtains pulled wide, letting natural light get in through the windows.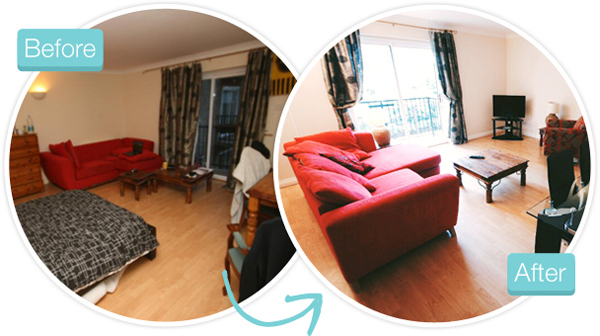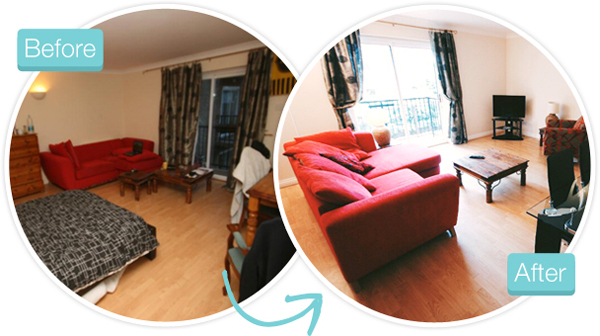 5. Painting the rooms with a bold colour
Painting the walls a neutral colour is the best way to make it look tidy and fresh. Besides, the buyers want to feel connected to the space, so bold colours or decorations can make them feel uncomfortable or distanced – they might have different taste.
6. Having pets at home during the viewings
Who doesn't love pets? But buyers don't want to have to deal with them during a viewing. Besides the fact that they might be afraid of animals, it might make them have a bad impression regarding hygiene.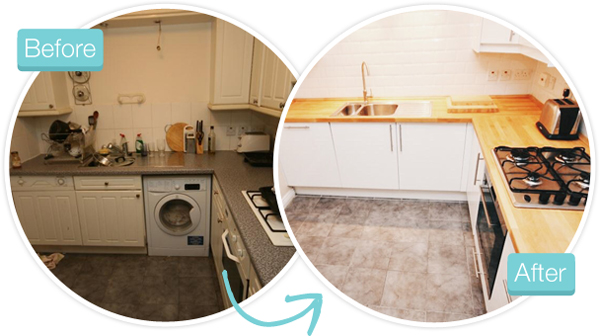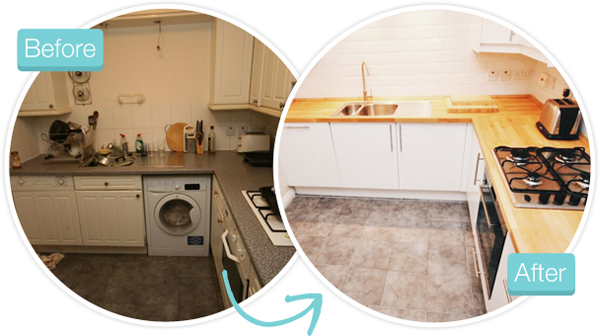 7. Not keeping the condition of the property during viewing period
Even with all the work people put into making their property look as good as possible, many fall into old habits and only maintain it for the first few days. It's important to keep the same standards during the whole viewing period. Just refer back to this guide when you can to avoid letting the condition of the property slip!
PS. We have created a great, detailed (and free!) home staging guide for homeowners like you who want to present their valuable property as effective as possible. It explains step-by-step how to go about every single room in the house! To secure your "Property Preparation Guide" 100% free-of-charge, simply stop by our office at 65 Narrow Street in Limehouse. We're looking forward to handing you your very own copy!