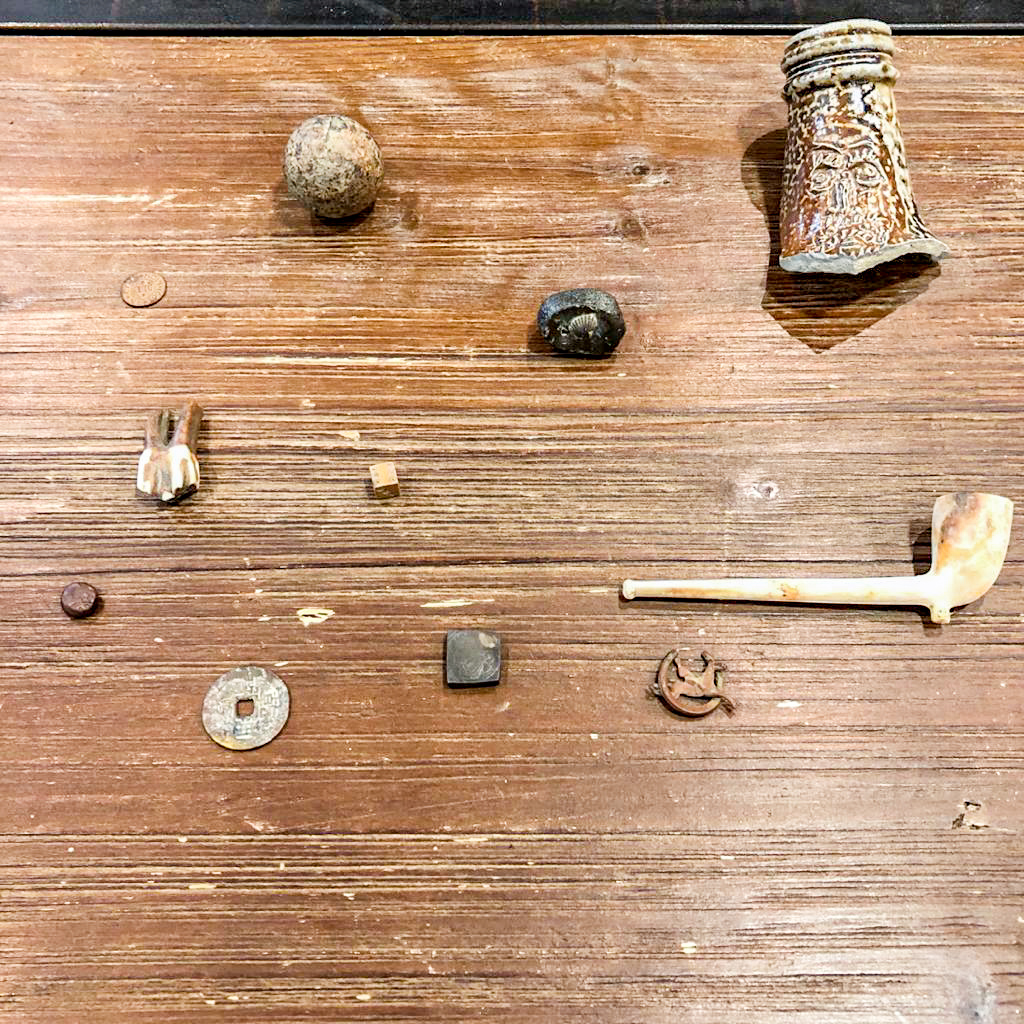 Mudlarking… What's that??
Do you know what mudlarking is? Neither did we! Until we met Pier.
Paul often takes walks around Limehouse to help spur idea for 'World Domination'. During low tide in Limehouse, the river's edge extends to reveal a sandy and cobbled beach; this is where Paul's walking took him to meet Pier. Pier was covered head to toe in waterproof overalls and wellies and kneeling face to the ground. Curious Paul recognised him as a previous tenant of Rubicon's and approached him to ask what he was doing.  Pier's response. "Mudlarking".
Mudlark
noun [ C ]
someone who searches the mud (= soft, wet ground) near rivers trying to find valuable or interesting objects.
Due London's rich history, there are great opportunities for 'mudlarker's' like Pier to find interesting and unusual artifacts. Not surprisingly, this requires a permit from the port authorities. Intrigued to learn more about Pier and his hobby, Paul contacting him to learn more and received the following response:
"When I moved to London in 2008 and settled in Limehouse, I decided to live near the river.
While exploring my new surroundings, I discovered the Thames path and I quickly made it a staple of my daily activities.
Very early on, I noticed that at low tide, when portions of the foreshore were exposed, you would find the same couple of guys walking the foreshore back and forth staring at their feet.
At the time I assumed they were looking for something, but I had no idea what. It wasn't until years later when History Channel's tv show Mud Men went live that I discovered the hobby was called mudlarking and consisted in searching the foreshore for all kind of historic artifacts.
I started telling friends and family I wanted to get into the hobby, but the reality was that I didn't even know how to get access to the foreshore.
When in the summer of 2017 I finally got myself a mudlark permit and on my second time out I found the 1666 Swedish coin (picture below), I was hooked. The rest as they say is history.
I've been going mudlarking around Limehouse, with raids in other parts of town, pretty much every day when there is a low tide in the morning and over the last 2 and 1/2 years I found some incredible things. "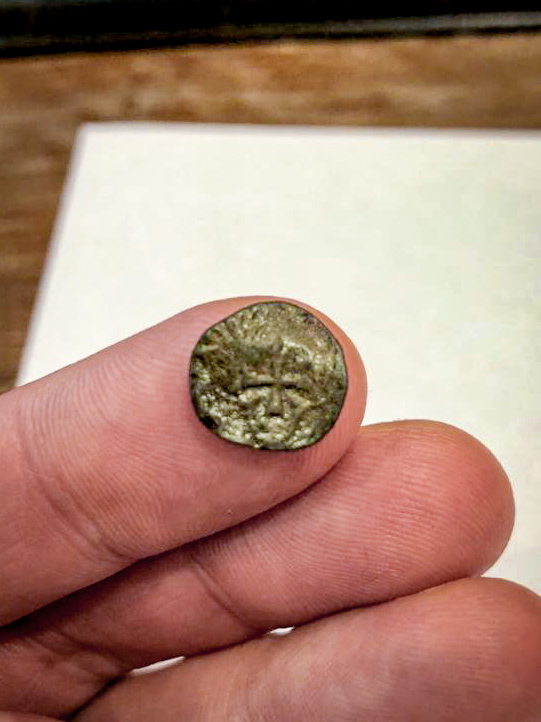 Since meeting Pier we've started to noticed there are a lot more people mudlarking along the mudflats. Pier has shared a lot of his interesting findings with us which we will be posting on Facebook. Stay tuned!