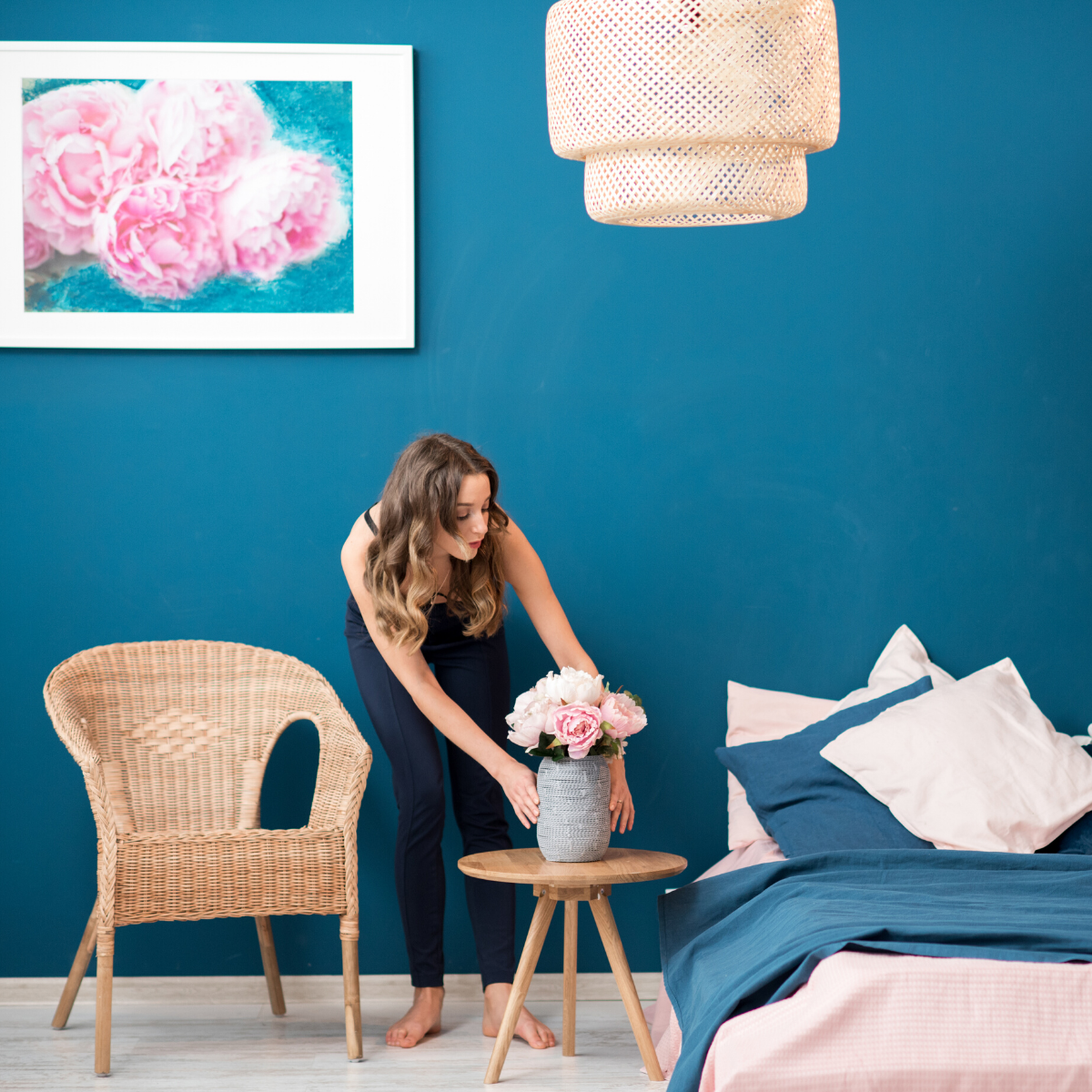 10 home decor ideas to keep you occupied during lockdown
Now that spring is here, the much-welcomed extra sunshine might be shining a light on some of the less-polished parts of your property. If you're thinking that a good spring clean won't quite cut it this year, then follow our 10 home decoration ideas to instantly transform your home…
We all know that it is tough to change the first impression once it has been made, and the same is true for our properties. If you don't have a grand entrance hallway, and even if you do, it is important to create the right aesthetic as soon as you step through the front door. Depending on the size of your entrance hallway, choose an appropriately-sized console table with a few choice ornaments and you'll create an elegant first impression. A traditional table with some tasteful art above it will set a sophisticated tone, and an on-trend transparent table with high-gloss accessories will create a chic and modern atmosphere.
Mirror, mirror on the wall…
If you have a staircase in your home, it is easy to see it simply as a passageway to the next level of your home. Similarly, if you live in single-storey accommodation then you will most likely have a hallway that you see simply as a thoroughfare.  Instead of treating these spaces as utilitarian, turn the walls into a gallery by hanging a variety of antique mirrors, an eclectic mix of photo frames or a mixture of both. Charity shops and antique shops are a great place to source interesting frames and mirrors, and as an added bonus, the reflective surfaces will help to brighten up the staircase or hallway.
When it comes to transforming your home, it's not just a case of spending money – using what you already have in a different way can have equally stunning results. Rearranging your furniture is simple enough to carry out, but it can change a room entirely; throw the rule-book out of the window when you are experimenting with where to put your furniture and see what looks best. In the living room, for example, arrange your furniture around a coffee table rather than facing the television and you will create a much more social space.
Don't neglect the accessories
One of the most cost-effective ways to update your home is through accessories; by simply enhancing what you already have through a few choice items you can take your home from drab to fab. Of course, the essentials of throw cushions, blankets and ornaments (such as candles and vases) are the holy trinity when it comes to jazzing up your room; however, you can also branch out to lampshades, wall hangings and art. By rotating your accessories seasonally, you will keep your rooms looking fresh, on-trend and reflecting the time of year.
If you're going to do one thing to your home in order to quickly refresh it, then adding flowers is a great idea. Placing some nicely arranged flowers in a clear glass vase will make any room feel more cared-for and elegant, all for only a few pounds!
Create a dreamy sleep-space
A good night's sleep is essential for all of us, but the bedroom is often the last room that we renovate as it isn't on show, like the living room or kitchen often is. Indulge yourself, and step-up your property's style by investing in some bed linen. Plenty of cushions twinned with a matching throw at the foot of your bed will instantly make your bedroom feel more sumptuous, and you're guaranteed to sleep soundly in your upgraded boudoir.
Floor coverings are costly and time-consuming to replace, so if you're looking for a quick-fix to update your home then we wouldn't suggest laying a whole new floor. Something that will make a difference, however, is the use of rugs. A simple rug can change the whole aesthetic of your room, and the choices are endless; you can choose from boho, rustic or traditional and small, large, long or wide. Experiment by layering rugs and creating interest in your floor spaces without the expense of having to change the whole floor covering.
Curtains are more than a privacy aid, they can add colour, texture and interest not only to your windows but also throughout the home if you are brave enough to use them creatively. Using curtains as an alternative to a door can add rich texture to your home and using a contrasting colour will make them pop against your walls.
Something that can make a room feel dark and dreary is a lack of light. If you want to transform your home, then changing the light fixtures, or adding in some extra lighting can make all the difference. Ensure that your ceiling lights aren't dwarfed by heavy lampshades which are constricting the amount of light in the room – current trends favour glass lighting fixtures anyway, so changing your lampshade should be a simple fix. We'd also recommend adding in some up-lighters and floor lamps to the corners of your room in order to avoid the wasted dark spaces which we are often guilty of neglecting.
If your walls are looking a little plain, or you're simply looking for a way to brighten up the room then statement art is the answer. Easy to change and rotate with the seasons, statement art such as large-scale photography or something abstract will transform even the most listless room.